You need to be logged in to earn cashback.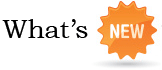 Don't Miss Out!
Extra cashback on health, save £15 when you spend £60 or more on baby (excludes infant milk under 6...
£20 Spa Sale, 24 locations Nationwide until 10am 22nd May. Extra cashback on hotels until 20th May,...
Extra cashback, up to 50% off selected Beds and Mattresses & 30% off all Bedlinen plus free UK Delivery...
£5 Off when you spend £30 on on full price Lingerie using code: LINGERIE until 22nd May...
Get discounts using following codes - 5% off desktops and laptops between £400-£600 (excl. Apple): LDESK5,...
Extra cashback until 19th May plus save up to 20% on Luxury Hotels in Central London.
40% off Kids Ferrari and Lamborghini Driving until 30th July, 40% off Introduction to Salmon Fishing on the...
5% off orders using code: londpas05 until 31st Dec.2013, Free entry to over 55 top London attractions and...
Extra cashback until 19th May. Free dinner with your tickets (t&c's apply).
Free £10 reward voucher with every box of Avery labels until 31st August."Loft" Chair and Desk Bundle (Save...