You need to be logged in to earn cashback.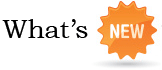 Don't Miss Out!
10% off using code: AW58728APRIL until 30th April.
Get £10 off a £40 spend until 26th April, cannot be used on sale items.
Grab Your Flight Now & Save up to £15 using code:EARLY15 until 31st May. Flights to USA - Fly to America &...
Get discounts using following codes (excl. products delivered directly by the manufacturer) - 10% off when...
Extra cashback plus Easter Spectacular - Up to 40% off Home + Free UK Furniture & Upholstery Delivery ,...
Get 20% off Prescription Lenses using code: SBGRX20 until 30th April.
15% off using code: April15 until 30th April, Cannot be used in conjunction with any other offer. Excludes...