You need to be logged in to earn cashback.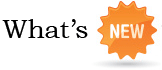 Don't Miss Out!
Extra cashback until 31st Oct.
3 for 2 mix & match gifts until 23rd Dec.
£210 off the New Latitude 7400 featuring 8th Gen Intel Core i5-8265U processor, 8GB memory and .2...
Get 35% off your first 3 HelloFresh recipe boxes using the code: HELLOOCT35 until 31st Oct.
Extra cashback until 27th Oct.
Free delivery over £50 + Free next day delivery over £120 + 10% off orders over £50 with...
Extra Cashback on each policy you take out.