You need to be logged in to earn cashback.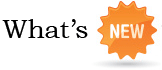 Don't Miss Out!
The Boot Sale - Up to 60% off.
Get 10% off 6-day pass and get 6% off on the 3 and 4 day Paris Passes using code: FEB2017 until 28th Feb.
£10 off bouquets using code: APBQT10, £5 off all bouquets using code: APAW5 until 5th March.
15% off all bouquets with Code: VMGIFT15 until 5th March, Code doesn't apply to Wines, Hampers,...
Extra cashback until 28th Feb. Free Two Week Trial with Love Home Swap!! Described as: "the Airbnb for...
Extra cashback until 19th Feb. £50pp off Chalet hotel Rosanna on 26th March with Code: ROSANNA50, £50pp...
Extra cashback until 26th Feb.